Sports Litigation Alert Sample Issue
Here is a sample issue of Sports Litigation Alert.
Subscribers can read the issue in PDF format (click here or click image).
Or subscribers can view the articles on this website (scroll below).
In addition to current issues, Sports Litigation Alert maintains an archive of more than 4500 searchable articles dating back to 2004.

By Andrew Gatti, MS & Michael S. Carroll, PhD In April 2020, Lindsay Hecox brought a lawsuit against Bradley Little, the current Governor of the state of Idaho, for the state's recently enacted Fairness in Women's Sports Act (HB 500). Hecox was a transgender woman...
Earlier this week, U.S. Reps. Burgess Owens (UT-04), David Kustoff (TN-08), and Josh Harder (CA-10) introduced the bipartisan NCAA Accountability Act "to establish due process protections for universities and individuals under investigation by the NCAA for rule...
By Gelu Maravela and Cristina Crețu, MPR Partners A group of over 850 professional footballers have threatened legal action against several betting, data sharing and entertainment companies regarding how players' personal data is collected and shared. The players'...
By C. Peter Goplerud III, of Counsel, Spencer Fane LLP Twenty-five years ago, I wrote a law review advocating pay for play for college athletes. The article presented arguments for the concept, but also noted legal and practical obstacles to implementation. I did not,...
Why a good gig is losing its luster By Jim Riordan, Ph.D., Florida Atlantic University MBASport Way back in the day, people would lie about their age so they could enlist in the armed forces. Me? I fibbed so I could join Local 176, the Licensed Ushers and...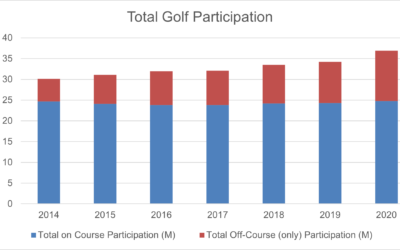 By Daniel G. Chung[1]; Connor M. McGregor[2], of Finnegan LLP View Post It is an exciting time for golf. Despite having only 250:1 odds prior to the 2021 PGA Championship, Phil Mickelson became the oldest player to win a major at the age of 50. At the 2021 U.S. Open,...
By Kyle Conkle Colleges and universities are in a unique position this year as they attempt to effectively approach how to implement policies and procedures that allow for fans to safely attend games in the midst of an on-going global pandemic. With the arrival of...
By Paul V. Kelly, of Jackson Lewis A 20-year-old player in the Chicago Blackhawks organization, Kyle Beach, filed a lawsuit against the team in May 2021 alleging he was sexually assaulted by the team's video coordinator in May 2010, while the team was involved in...
The Company Will Also Develop Tools and Training Programs to Assist Efforts to Improve Workplace Experiences Activision Blizzard has confirmed that, as part of its effort "to have the most welcoming, inclusive workplace," it has reached an agreement with the U.S....
The largest study of concussion ever conducted in college athletes is redefining the timeline for recovery as a process taking up to 28 days, up from the suggested normal recovery time of up to 14 days. The findings are detailed in the journal Sports...
University of West Florida Professor Gil Fried is seeking experts on venue safety. Specifically, he is looking for the following help: "Several sport safety experts with significant exposure and connections throughout the sport safety area are looking to launch a...
Segal McCambridge Singer & Mahoney (SMSM) has announced that Courtney Dunn has rejoined its sports law group as a legal associate. Dunn first joined SMSM in 2019. In February of 2021, she took a position at Ansell Grimm & Aaron, P.C. Seven months later she...
SBRnet has signed a content partnership with Hackney Publications, the nation's leading publisher of sports law periodicals. Hackney Publications will provide content from Sports Law Expert (SLE), an outlet that tracks legal developments in the sports industry. SLE...