Sports Litigation Alert Current Issue
Here's the latest issue of Sports Litigation Alert, the nation's only subscription-based periodical reporting on the intersection of sports and the law. We also publish 11 other sports law periodicals. Visit hackneypublications.com to learn more.

By Kacie Kergides and Kimberly Sachs, of Montgomery McCracken (The following appeared in Sports Medicine and the Law, a publication jointly published by Hackney Publications and Montgomery McCracken.) On August 20, 2021, the Kentucky Court of Appeals held that a...
read more
By Kaspar Kielland, of Montgomery McCracken (The following appeared in Sports Medicine and the Law, a publication jointly published by Hackney Publications and Montgomery McCracken.) When discussing concussion and chronic traumatic encephalopathy ("CTE") related...
By Robert Romano, JD LLM and Senior Writer On November 11, 2021, one month after resigning as the head coach for the Las Vegas Raiders, Jon Gruden filed a federal lawsuit against the National Football League (NFL) and its Commissioner Roger Goodell, together with ten...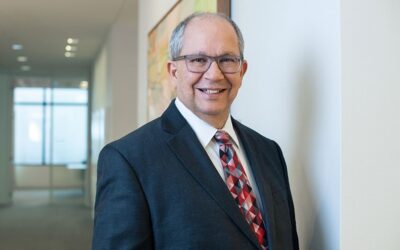 We recently sought out Dave Frantze, a partner at Stinson LLP, who typically represents developers, property owners, tenants, and end-user companies in large, complex real estate development projects, to discuss his involvement in the acquisition and development...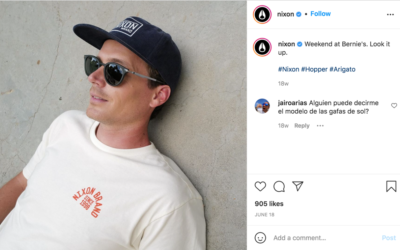 By Isaac Klipstein, 2L, The George Washington University School of Law (The following appeared in Esports and the Law, a publication published by Hackney Publications.) Zachary Miller, a professional skateboarder, sued the video game publisher Easy Day Studios...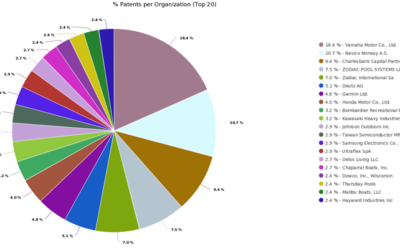 By Daniel G. Chung and Christopher C. Howes, of Finnegan The water sports industry has had steady wind in its sails, and that breeze might be picking up. Market analysts expect the global recreational boat market and water sports equipment market to reach $54.9...
By Chris Deubert , Principal at Law Office of Christopher R. Deubert, Esq. The first day of a new job always come with required paperwork from the human resources department. Different workplaces might have some different policies or forms specific to their...
By Gregg E. Clifton & Bernard G. Dennis III, of Jackson Lewis, PC Not only are name, image, and likeness (NIL) rights being asserted in collegiate sports, high school athletics are beginning to experience expansion of NIL rights as well. After the...
The parents of a Kentucky teenager, who collapsed and died on the soccer field, have sued then school, diocese, and the hospital, claiming negligence. Matthew Mangine was participating in a practice on June 16, 2020 when the incident occurred. The parents alleged in...
By Jordan Kobritz (The author has published many articles in Hackney Publications over the last decade, earning our appreciation.) If you read the headline, you know where this is going. After 17-plus years and more than 850 columns, I'm "retiring." To be more...
Sports lawyer Justin Sievert has joined the Jacksonville Jaguars as their new general counsel. Sievert, previously the chair of the sports and gaming practice at Vela Wood, has reportedly replaced Jaguars general counsel Lauren Strackbine, who joined the San Jose...
The Sports and Recreation Law Association (SRLA) will hold its annual meeting – in person - at the Renaissance Midtown Hotel in Atlanta on February 23-26, 2022. The Association, which represents sports law professors typically teaching at the undergraduate level, went...
In accordance with "Big 12 Conference Sportsmanship and Ethical Conduct policies," the Conference has issued a public reprimand and $25,000 fine of Baylor University for its handling of field storming incidents during and after Saturday's football game with the...
Controversy swirled after Chinese tennis player Peng Shuai, a three-time Olympian and former No. 1-ranked women's doubles player, accused Zhang Gaoli, a former member of the Chinese Communist Party's Standing Committee of forcing her to have sex against her will. Then...