Sports Litigation Alert Current Issue
Here's the latest issue of Sports Litigation Alert, the nation's only subscription-based periodical reporting on the intersection of sports and the law. We also publish 11 other sports law periodicals. Visit hackneypublications.com to learn more.

By Gary Chester, Senior Writer Participants in recreational sports generally must clear the high bar of reckless conduct by a defendant to recover for injuries. However, a New Jersey Supreme Court case, Dennehy v. East Windsor Regional Board of Education, 2022 N.J....
read more
By Dr. Robert J. Romano, JD, LLM, St. John's University, Senior Writer Apparently (some) professional athletes in the state of Texas are unaware, never heard of, or simply just don't care about sexual assault, women's rights, or the MeToo Movement in general. First,...
By  Doug Sargent, of Greenspoon Marder Last month, Major League Baseball ("MLB") announced a ground-breaking partnership with Charlotte's Web, one of the leading cannabidiol ("CBD") companies in the United States. Under the deal, Charlotte's Web will become the...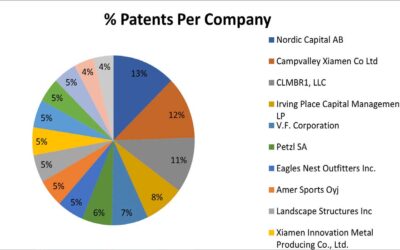 By Daniel G. Chung[1] and Dara Emami[2] Mountaineering, camping, and rock climbing popularity is ascending to new heights, and with this rise brings new innovations. In large part due to the pandemic, participation in outdoor activities climbed from 148 million...
The National Institute Neurological Disorders and Stroke (NINDS), part of the United States National Institutes of Health (NIH), has formally acknowledged publicly, for the first time, that the brain disease chronic traumatic encephalopathy (CTE) is caused by...
Alexander Chester has joined Duane Morris LLP as a partner in the firm's Corporate Practice Group in its New York office. Chester's practice focuses on corporate transactions in the sports industry. Prior to joining Duane Morris, Chester was counsel at O'Melveny &...
Whether working in the sports industry, or teaching sports management as a college professor, Shane Beardsley has lived and breathed sports for most of his 25-year career. So, it was no surprise that when he took over as Vice President of Guest Experiences of Jacob K....
The Drake Group has established a new non-profit organization under the fiscal 501(c)(3) sponsorship of the Players Philanthropy Fund – THE DRAKE GROUP EDUCATION FUND. On the surface, this "better positioned" the Drake Group to shape the discourse on collegiate...
By Gil Fried, Professor/Chair, University of West Florida, Editor-In Chief of Sports Facilities and the Law I hate to be the harbinger of doom, but I have seen this script before. An industry sees lots of potential and tries to monetize the opportunity while it...
Michael L. Gallagher, the co-founding shareholder of Gallagher & Kennedy and a sports lawyer, passed away earlier this month. "We are deeply saddened by the loss of our dear friend, mentor, colleague, and leader in Arizona's legal and athletic community,"...
Proskauer has announced the promotion of 33 lawyers – 25 to partner and 8 to senior counsel. Notable in that group is the promotion of Christine Lazatin to partner. As a member of the Sports Group, Lazatin regularly represents professional sports teams, leagues and...
By Ellen J. Staurowsky, Ed.D., Senior Writer and Professor, Sports Media, Roy H. Park School of Communications, Ithaca College On September 22, 2022, women's volleyball coach, Destiny Clark, and her former employer, Newman University, reached a settlement after nearly...