Hackney Publications welcomes the editorial contributions of attorneys or academicians who have a specific expertise in the sports law field.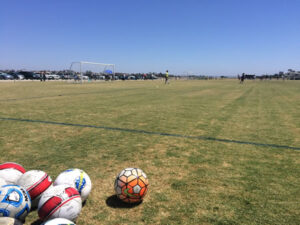 Among the topics typically covered in Sports Litigation Alert are:
Americans with Disabilities Act (ADA), Agent Laws, Antitrust, Assumption of Risk, Constitutional Law, Contract, Employment, Gender Discrimination, Governmental Immunity, Hostile Environment, Insurance, Intellectual Property, Jurisdiction, NCAA, Negligence, Products Liability, Tax Law, Title IX and Tort Claims Act
All editorial content in Sports Litigation Alert shall adhere to guidelines for impartiality, accuracy and integrity.
Other issues are addressed as follows:
Exclusivity and Copyright
Unless otherwise agreed, all sports law articles submitted to Sports Litigation Alert (SLA) must be original, unpublished work, not submitted for publication elsewhere. Submission of a manuscript for publication by SLA signifies the author's agreement to assign copyright or grant a license to SLA.
Style
Length for articles should be 750 to 1,500 words.
Write in the third person, not first or second (no I, you, or we, except in quotes).
Avoid the passive tense.
Use clear, straightforward English.
Spell out acronyms or abbreviations the first time you use them.
Every effort must be made to assure that news content is accurate, free from bias and in context, and that all sides are presented fairly.
Editorials, analytical articles and commentary will be held to the same standards of accuracy with respect to facts as news reports.
All bylined submissions should be accompanied by an author's biography of no more than 75 words.